Goodie Bear Cafe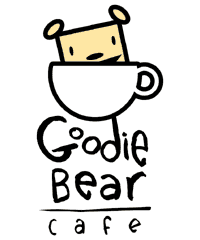 On Harajuku · Meiji Dori, a cafe featuring Mr. Douglas TeNpapel's character · "Goodies Bear Cafe" will open from 15th.

Mr. Douglas TeNpapel produced a character of "Earth Worm · Jim" popular in both the game and animation in the United States, and then released "The Neverhood" (released in Japan in 1996 from "Ray Hill Soft" It is an animator that has received high acclaim in "Adventure of ~ Never Hood ~" released). Currently he is developing a wide range of creative activities beyond game production.

"Goodies Bear Cafe" opened in Harajuku this time is a new cafe where Mr. Mitsui made the smallest bear "Goodies Bear" in the world that he created outside of the game and a full-fledged espresso matched.

The location is on the second floor of new balance TOKYO, located along Harajuku and Meiji Dori. Inside the store, "Goodie Bear" painted by Mr. Douglas himself will greet everywhere, and you will meet life-sized "Goodie Bear" like the little finger first joint. There is also a sunny open cafe. It is a place to relax and relax a little away from the bustle of the city.

On the opening day of the first day of the opening day, Douglas himself held an event that will become the store manager all day. Since the signature of the picture book "Goodies Bear" which is on sale now is also scheduled to be held, let's go out.