Album Covers
Doug has created album covers for Terry S. Taylor, Sunny Day Roses and Five Iron Frenzy.
---
Armikrog. Soundtrack by Terry Taylor
Terry Taylor has done music for Armikrog! You can get the full Armikrog soundtrack in the deluxe edition of the video game.
---
The Return to the Neverhood
Terry Taylor has created a The Neverhood music project! There is a Comic Book included with the CD by Doug TenNapel. You can get that at the Daniel Amos store.
---
Imaginarium
Terry S. Taylor's Imaginarium album has been re-released with brand new cover artwork by Doug, extra back-story by Terry, and eight bonus tracks.

---
TRUCK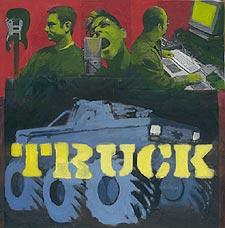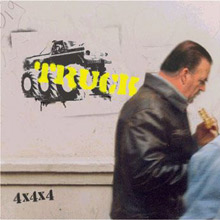 Doug is the lead singer of the band, uh, if you call that singing. U2's "The Edge" is a huge fan of Truck and managed to have them open for a small gig in Oregon!
Doug had this to say, "Their food truck was fabulous... I've never seen so much granola in my life."
Truck was formed with Ed Schofield, and released under the label "Records by The Neverhood".